Bitcoin is internet native money, an additional layer that can be added to any internet-based application to provide a method of value transfer to and from said application. Bitcoin is backed by open-source development, and when new integrations are created, they are shared with the community.
Having building blocks such as these would see many traditional internet applications migrate to using bitcoin. The reasons could be down to either for value transfer, for privacy advantages, or to tap into the community of developers and supporters.
As we see bitcoins infrastructure built out like second layer protocols, we're starting to see applications built on top that mirrors the ones we use today but leverage bitcoin in unique ways. If you're looking to move towards embracing a bitcoin standard when using the wider internet, then these applications may be of value to you.
If you're looking for bitcoin-based apps to try out, we've got a curated list for you below
If you thought this information was helpful why not share it on your favourite social media network and encourage others to learn more about Bitcoin
The latest news from our blog
Articles
The price of bitcoin tends to take up most of the discussion and attention, especially with those new to the asset, and some even become
Read More »
Articles
Bitcoin's Lightning Network has reached significant milestones as it continues to provide bitcoin users with a scaling method ideal for micropayments and programmable payments. The
Read More »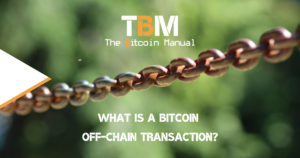 Articles
Bitcoin uses a blockchain as a method of recording all transactions; this distributed ledger is held in consensus by thousands of nodes run by individuals
Read More »