If you've come this far, congratulations, we know the road to orange pilling is a long and winding road, that we all have to walk at our own pace. 
Now that you've learned about how Bitcoin works, how to custody Bitcoin and why you would want to own or use Bitcoin, your next step is to acquire some satoshis of your very own.
Buying Bitcoin comes in a host of forms, all depending on the size you would like to buy, how technically astute you are, or the jurisdiction you live in. 
If you are ready to jump in and get some skin in the game, check out some of your options below and take your first steps towards truly owning your purchasing power. 
The latest news from our blog
Articles
The bitcoin mining business is not a get-rich-quick scheme that involves plugging in a magic money printer machine; it's a worldwide competition to provide security
Read More »
Articles
Wrapped Bitcoin (wBTC) is a bitcoin voucher or promissory note that can be generated by submitting bitcoin to a custodian or smart contract bridge. Once
Read More »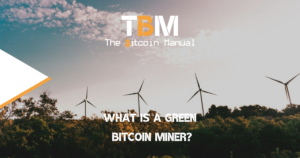 Articles
Bitcoin mining requires increasing amounts of energy to power the computers that verify and record secured transactions on the time chain. Miners are on a
Read More »