Buy Bitcoin In Your Country
So you're thinking of getting into bitcoin, but you have no idea where to purchase your first coins; it's okay, it's not sure who to trust with your money, and rightly so, you should never trust anyone with your money. Bitcoin may be a global medium of exchange, but it's still pretty hard to acquire in many parts of the world.
Depending on the amount of demand in your country, you may have citizens selling it peer to peer at a grassroots level, or you may have formalised services like exchanges that allow you to trade your local currency for bitcoin.
To help you get started, we've put together a curated list of these centralised exchanges that allow you to buy and sell bitcoin in your local currency. This is not to say we support any of these services. You will need to do your research before using any of these exchanges; this is only to point you to give you an idea of different service providers operating locally.
The latest news from our blog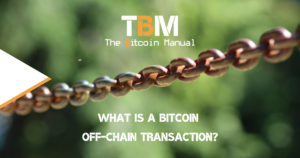 Articles
Bitcoin uses a blockchain as a method of recording all transactions; this distributed ledger is held in consensus by thousands of nodes run by individuals
Read More »
Articles
The bitcoin mining business is not a get-rich-quick scheme that involves plugging in a magic money printer machine; it's a worldwide competition to provide security
Read More »
Articles
Wrapped Bitcoin (wBTC) is a bitcoin voucher or promissory note that can be generated by submitting bitcoin to a custodian or smart contract bridge. Once
Read More »