So you're looking for something to listen to because you're too lazy to read? Sorry to disappoint you but we still have day jobs and need to pay the bills. We don't have the luxury of sitting around recording ourselves chatting Bitcoin from in front of our green screen.
Maybe one day, so sign up to our mailing list and we'll let you know when we finally get around to podcasting.
Still, looking for something to listen to?
In the meantime, why not check out some of the awesome Bitcoin podcasters currently doing Satoshis work.
The latest news from our blog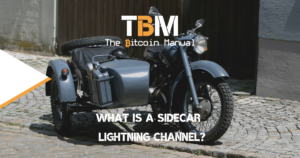 Articles
The Lightning Network is a peer-to-peer payment system that requires you to establish a connection with one other network user, in this case, a Lightning
Read More »
Articles
The Liquid Network is a layer-2 solution for bitcoin, which allows users to move funds to a different blockchain with a different set of rules
Read More »
Articles
Review portals are sites that collect opinions from customers and publish them for others to leverage when gauging a brand or business's reputation. The principle
Read More »