As the Bitcoin ecosystem gets bigger and integrates into services that we use in our lives, the number of apps that are available to download and experience, use, game and bet with Bitcoin will only increase. 
There are several companies, websites and mobile apps available that have native compatibility with the Bitcoin network or its various side chains. We've made it our mission to curate as many of these services and applications as possible so we can assist in spreading awareness of the Bitcoin network.
As the network expands and more people plug into bitcoin, we're seeing games, applications, micro job services and more.
Depending on what you're into, we have you covered here at TBM. Browse through our curated list and have fun experimenting with a plethora of apps to get stuck in to below.
The latest news from our blog
Articles
The bitcoin mining business is not a get-rich-quick scheme that involves plugging in a magic money printer machine; it's a worldwide competition to provide security
Read More »
Articles
Wrapped Bitcoin (wBTC) is a bitcoin voucher or promissory note that can be generated by submitting bitcoin to a custodian or smart contract bridge. Once
Read More »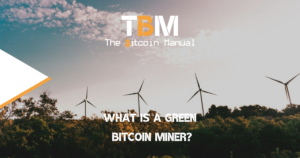 Articles
Bitcoin mining requires increasing amounts of energy to power the computers that verify and record secured transactions on the time chain. Miners are on a
Read More »