Bitcoin is global money that knows no borders and cannot be restricted by central authorities when used correctly, making it the ideal money to fund projects worldwide. As more wealth is stored in the bitcoin network, it provides those who hold the coins with more relative purchasing power to deploy on projects they believe are worthwhile.
It could be software; it could be politically motivated movements or even charitable causes. Bitcoin is money for everyone, and those who hold it can fund anything they think would find valuable. There are projects springing up all over the world looking for donations to support their vision, launch products, and services, or provide aid and relief to different parts of the world.
If you're looking to support projects in the bitcoin ecosystem or initiatives that are willing to accept bitcoin as part of their donations, then check out some of the projects below.
Projects accepting bitcoin donations
Note: if you know of a project or you're involved in a project accepting bitcoin donations, please contact us here to have it added to the list below.
If you thought this information was helpful why not share it on your favourite social media network and encourage others to learn more about Bitcoin
The latest news from our blog
Articles
The price of bitcoin tends to take up most of the discussion and attention, especially with those new to the asset, and some even become
Read More »
Articles
Bitcoin's Lightning Network has reached significant milestones as it continues to provide bitcoin users with a scaling method ideal for micropayments and programmable payments. The
Read More »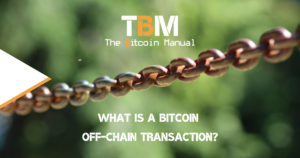 Articles
Bitcoin uses a blockchain as a method of recording all transactions; this distributed ledger is held in consensus by thousands of nodes run by individuals
Read More »