The bitcoin ecosystem continues to expand and as more people want to use the network, so too comes more opportunities to acquire bitcoin. The vast majority of bitcoin is earned through mining or purchasing it off an exchange, but there is a growing market for earning BTC.
The ability for Bitcoin to be instantly divisible into 100 million satoshis provides some compelling use cases that were not possible with physical or even digital fiat currencies. We're starting to see satoshis used for tipping or paying for digital content or access to certain material as well as job sites that pay in bitcoin.
Trading your time and labour for bitcoin comes in many forms, from simple microtasks to freelancing and even content creation. If you're looking for ways to earn a few satoshis or want to build a satoshi netting side hustle, then perhaps some of these options below are worth a try.
If you thought this information was helpful why not share it on your favourite social media network and encourage others to learn more about Bitcoin
The latest news from our blog
Articles
The price of bitcoin tends to take up most of the discussion and attention, especially with those new to the asset, and some even become
Read More »
Articles
Bitcoin's Lightning Network has reached significant milestones as it continues to provide bitcoin users with a scaling method ideal for micropayments and programmable payments. The
Read More »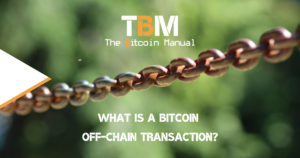 Articles
Bitcoin uses a blockchain as a method of recording all transactions; this distributed ledger is held in consensus by thousands of nodes run by individuals
Read More »