The Lightning Network is one of bitcoins' primary solutions for scaling the network so more people can use it in various ways and bypass the limitations of the primary blockchain. The Lightning Network acts as a second layer added to Bitcoin's (BTC) blockchain that allows off-chain transactions as transactions between parties not registered on the blockchain network.
This layer two environment enhances the scalability of blockchain applications by managing transactions outside the blockchain main net (layer one), while still benefiting from the main chains powerful decentralised security paradigm, as users can move to and from the Lightning Network using a custodial or non-custodial service depending on their level of comfort using the chain.
As you can probably tell from the name the Lightning Network is designed for fast, instant, and low fee payments ideal for the medium of exchange and other programmable payments that require instant finality but do not require the security of the base chain. Think of it as a network similar to your favourite payment app or your debit card.
If you thought this information was helpful why not share it on your favourite social media network and encourage others to learn more about Bitcoin
The latest news from our blog
Bitcoin, often referred to as digital gold, is not just a revolutionary form of decentralised digital currency; it's also a pioneer in security. It's the
Read More »
As Bitcoin and blockchain technology continue to gain popularity, this new way of managing money and interacting with apps and each other online brings a
Read More »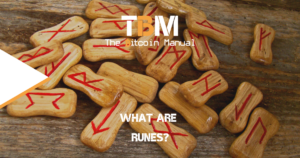 The bear market and its sideways movements don't exactly sit well with those with a high-time preference; without price action, there is no dopamine hit
Read More »