Many of us have gotten into the cryptocurrency space because, well, we want wealth without work; we want to put a few pennies in and watch it explode, then pocket the returns and go on our merry way. As much as you can say you here for the tech and the movement, we're all here for the promise of little self-indulgence, and that's fine; it's human nature.
You took a risk; you should get a reward. We are on the brink of one of, if not the most significant wealth transfer the world has ever seen; it's going to take time. Still, value eventually finds a way to where it is used best even if it is artificially restricted and regulated not to; no central bank can control the economy forever, no central bank can keep bubbles running forever; it's mathematically impossible.
Keeping the masses in check
While some governments might try to force participants back with stricter regulations and laws like during the fall of the Roman Empire, Diocletian forcing his people to take unprofitable jobs due to price and wage control and force the currency on people, and if not, they were sentenced to death.
While our governments might not be as brutal but you never know; they're still not going to give up without a fight. If we look at the draconian methods they've put in play for this lockdown, I don't put anything past these governments.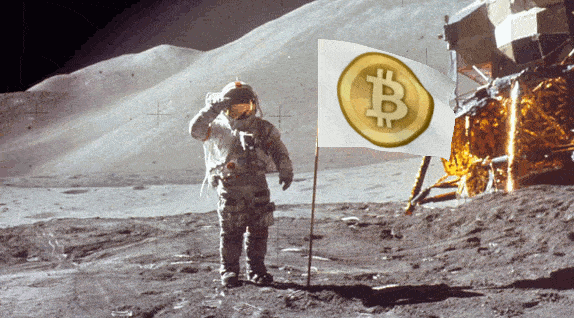 Image source: – blogspot.com
Breaking free with Bitcoin
That was a bit of a tangent, I tend to ramble on, but back to the matter at hand, bitcoin is perfection, so imma let 'em understand. So let's say, for argument's sake, this Bitcoin thing does blow up and make millions of people around the world wildly wealthy; what will you do with it?
Wealth without work and wealth without vision goes as quickly as it comes; this is evident in the number of gamblers and lotto winners that strike it rich only to end up in poverty again.
Bitcoin is a chance for you to reset the game, provide you with a chance at new opportunities and build income streams, not just a lump sum of wealth.
Breaking your balance sheet
Now that Bitcoin has inflated your balance sheet and you're sitting on a level of buying power you never knew you could have, it's going to be tempting to "rek it" I get it; we want to Lambo!
I encourage you to resist that urge.
You have a shot at something better; maybe you want to buy a home, education for your kids, I get all that, but if you want a better life for yourself and your family, you owe it to yourself to use this chance to build income streams.
Let that Bitcoin work for you for years to come.
If let's say, the correction goes as planned and Bitcoin is a beneficiary, there will be a load of opportunities for those with capital to put to work.
Starting a business
This could be your chance to start that business you've always wanted, from the local coffee shop to something bigger; you now have the capital and the luxury of time to start the business and build an income stream through something you love.
Thinking of all the businesses that will be obliterated by this lockdown fallout, it's going to be something we need to restore any sort of free market in various parts of the world.
Buying a business
Maybe you're not the starting from scratch type, doesn't mean you should avoid business; you have the capital, now partner with the skill. You could purchase a stake in a company or partner with someone and be their angel investor and even work together in the business to bring it back to the income it once had and reap the benefits going forward.
Investing in stocks
Stocks are going to take a significant haircut, of that I have no doubt, but that doesn't mean companies will go out of business. There will be those that remain; Apple, Google, Tesla and Facebook aren't going anywhere; that's a fact, their stocks will be a lot cheaper, and you can get in and enjoy some dividends over the next couple of years.
Buying and selling stock is excellent in a world of share buybacks, but I think laws are going to change, and we're going back to the dividend approach more aggressively to attract investors.
Taking advantage of shortages
There are going to be mass shortages all over the world for certain goods. You could be the one to either buy them and bring them over or start producing them locally. Perhaps your country offshored a specific skill or product you could grow or create; now is the time to do it.
There will be a prominent call to bring jobs home, and this is a trend worth jumping on to ensure future prosperity not only for yourself but your country.