The Liquid Network is a parallel blockchain/side-chain run by a federation of exchanges and Bitcoin supporting businesses. The Liquid Network blockchain, being a completely separate chain means it requires wallets that can interact with this chain and recognise the blocks produced by these node operators. 
If you've purchased L-BTC (Liquid Bitcoin) and would like to store it in a non-custodial manner, you will need to set up a separate wallet that supports L-BTC and Liquid Assets. 
Liquid Network wallets are similar to Bitcoin main chain wallets in that they also require you to set up your seed phrase tied to a private wallet that only you can access. 
Liquid Network-enabled wallets also allow you to access several features that the Liquid chain offers like atomic swaps, cheaper transactions and faster transfer of assets. 
Bitcoin liquid wallet options
If you have L-BTC or looking to own some L-BTC but would like to store it in a wallet you control, then here are some options.
If you thought this information was helpful why not share it on your favourite social media network and encourage others to learn more about Bitcoin
The latest news from our blog
Articles
The price of bitcoin tends to take up most of the discussion and attention, especially with those new to the asset, and some even become
Read More »
Articles
Bitcoin's Lightning Network has reached significant milestones as it continues to provide bitcoin users with a scaling method ideal for micropayments and programmable payments. The
Read More »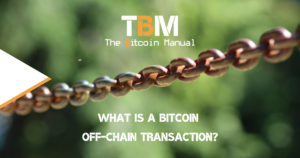 Articles
Bitcoin uses a blockchain as a method of recording all transactions; this distributed ledger is held in consensus by thousands of nodes run by individuals
Read More »