LEDN is a bitcoin-based financial service provider based in Toronto, Canada. They offer a host of services such as bitcoin spot buying, bitcoin trading, bitcoin-backed loans and a bitcoin-based interest account. 
Ledn is a custodial service provider, so they hold your bitcoin on your behalf but has been committed to providing transparency and has completed a Proof-of-Reserves attestation by a top-25 public accounting firm, Armanino LLP. Ledn clients can anonymously verify that their assets are included in the periodic reports.
The aim of Lend is to provide traditional financial service to bitcoin users and allow them to unlock the value within their bitcoin as well as to bridge the gap between bitcoin and traditional finance. Although based in Canada Ledn currently provides its services to users in over 100 countries.
If you thought this information was helpful why not share it on your favourite social media network and encourage others to learn more about Bitcoin
Articles
The bitcoin time chain is an open distributed ledger; anyone can access the data stored on the chain, preferably doing it directly by running a
Read More »
Articles
The scaling of bitcoin beyond the base chain has seen the expansion of layer two protocols, with unique trade-offs designed to facilitate a certain type
Read More »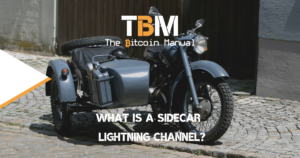 Articles
The Lightning Network is a peer-to-peer payment system that requires you to establish a connection with one other network user, in this case, a Lightning
Read More »