Launched in 2017, Nexo has strived to bring professional financial services to the world of bitcoin. As a custodial financial platform, Nexo Leverages the best of the team's years of experience in FinTech along with the power of blockchain technology. Nexo empowers millions of people to harness the value behind their Bitcoin and digital assets, shaping a new, better financial system. Nexo currently manages investments for 3.5М+ users across 200 jurisdictions.
Nexo not only provides buying and selling of bitcoin but also additional financial services such as taking out loans collateralised with your bitcoin or earning interest on your bitcoin holdings. They also provide bitcoin cards which make it easier to spend your bitcoin with compatible merchants.
While Nexo does have a 5-year track record it is important to note that to use Nexo you will have to trust the platform with your bitcoin and take on third party risk.
If you thought this information was helpful why not share it on your favourite social media network and encourage others to learn more about Bitcoin
Articles
The bitcoin mining business is not a get-rich-quick scheme that involves plugging in a magic money printer machine; it's a worldwide competition to provide security
Read More »
Articles
Wrapped Bitcoin (wBTC) is a bitcoin voucher or promissory note that can be generated by submitting bitcoin to a custodian or smart contract bridge. Once
Read More »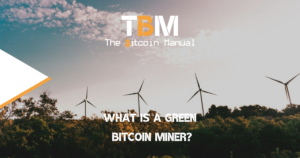 Articles
Bitcoin mining requires increasing amounts of energy to power the computers that verify and record secured transactions on the time chain. Miners are on a
Read More »